At OFFICE Plus, we always strive to design and produce aesthetically pleasing and smart office furniture of top-quality build and finish to companies and organizations across the Globe. All our workstation and office furniture designs are smartly crafted to complement one another. Our clients always have the flexibility to "mix and match" our products with ease.
Our range of office furniture includes professionally designed furniture that a modern company needs to run smoothly. You will find lots of ideas for making your office more pleasant and efficient at the same time. We are highly proud of our commitment towards manufacturing quality products and providing reliable service to our clients in Addis Ababa and across Ethiopia.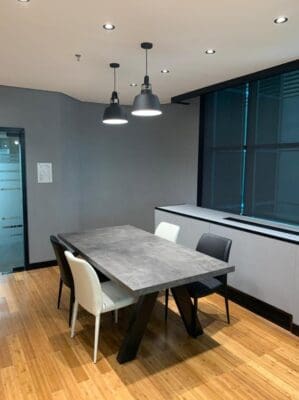 Our Designs are unique with the perfect blend of Creativity.
We constantly strive to meet ever-increasing and changing demands of office furniture by working in collaboration with corporate clients across Addis Ababa and whole of Ethiopia. Your feedback is the motivational factor at OFFICE Plus.
OFFICE Plus is endowed with a dynamic and expert team comprising of experienced craftsmen, sales, production and service delivery professionals who have proven experience in the field of designing and manufacturing of world class Office Furniture.
Besides manufacturing Office Furniture, we also provide the following services:
Planning and implementation of workspace as per requirements shared.
Sharing of design ideas and plans for faster execution of Office makeovers.
Total renovation of offices premises including installation of New Furniture.
If you have a query or a specific requirement to share then please drop us an email or call us for a quick discussion regarding the same.