We at OFFICE Plus strongly believe that an inspiring work environment increases the comfort and joy of work which also helps in enhancing Team productivity. For us, it is important that people find joy in their work.
Our Team of experts always focus on value creation for customers and the environment near them. We love designing and producing inspiring workplaces and learning environments where every day is a joy to be in.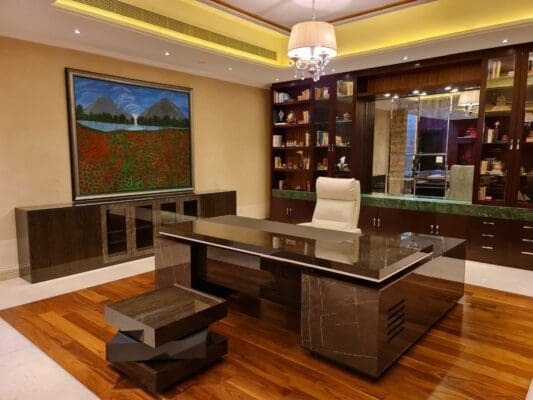 We at OFFICE Plus aim to offer our customers with the best quality and service in the industry. The smartly crafted workspaces and professionally designed learning environments by OFFICE Plus will remain fresh and functional for many years to come. We are one of best office furniture provider in Doha and across Qatar.
Our key performance indicators include delivery accuracy, customer feedback and customer satisfaction. Our main aim at OFFICE Plus is to provide you with affordable furniture that will fit perfectly in your office. Whether it's a single office workspace or a workstation refurbishment, OFFICE Plus Furniture can help you with any type of requirement you have. Our vast range of products makes us one of the Best choices for office furniture in Doha and across Qatar.
OFFICE Plus Furniture helps businesses across Qatar in creating a stylish & memorable workspace with new & adorable office furniture. We are a team of dedicated individuals with a history in design and creativity. We offer furniture solutions which are smartly crafted and inspire people at their workstations.
We are a Team of strongly committed experts who love manufacturing products of the highest quality, which combine innovative design with competitive pricing. If you have a query or a specific requirement to share then please drop us an email or call us for a quick discussion regarding the same.