At OFFICE Plus, we want you to be productive in your workspace. We concept, design and build furniture with a passionate commitment to our users' workplace wellbeing and needs. We believe that every space transformation should be tailored to your business needs and in helping people do their best work while optimising their performance.
We are Office Furniture Experts who create spaces where people love to work.
Are you looking for a unique and impressive touch for your office?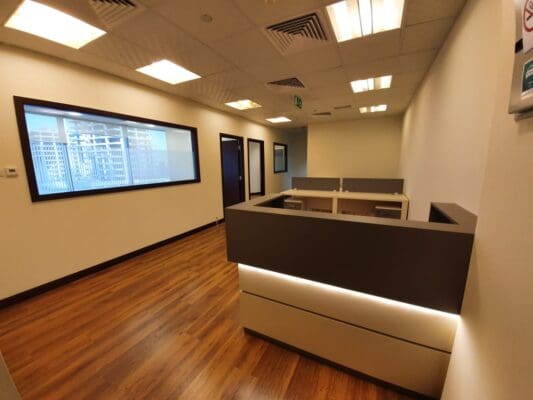 Our services at OFFICE Plus are specifically designed to help you cast an impression that will last for a long time. With a promise of quality and durability at affordable prices, our office furniture in Oman offers a one of a kind outlook for your offices. We have solutions for everything ranging from a small office or a home office to a large office or a work station.
Your demand of style and aesthetics when it comes to office furniture is met here. Our extraordinary smart designs simply make us different from the others in the marketplace. We always work towards creating favourable work spaces that help businesses like yours propel forward.
Our curated designs are unique as they offer the perfect decor solution to compliment your office interiors, regardless of space or budget. Our vast selection is designed to complement any existing décor at a fantastically low price. We pride ourselves on providing our customers with an extensive collection of top-quality office furniture in a choice of styles, and designs in Oman.
If you have a query or a specific requirement to share then please drop us an email or call us for a quick discussion regarding the same.