Office Plus provides smartly designed furniture for your superbly crafted work spaces. We are your No.1 office furniture experts in and near Saudi Arabia, including Riyadh and Dammam, with the some of the best quality designers and furniture architects.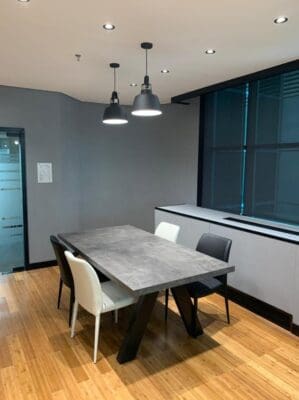 We at OFFICE Plus design a wide range of top-quality commercial office furniture reflecting evolving and growing business needs ranging from affordable to designer office workspaces and products. We are a team of highly passionate experts who love offering you the best possible solution for your office. To get trusted and unbiased advice on a wide range of products from office desks to office workstations to complete make overs of your Working areas please visit us or give us a call.
The Best OFFICE FURNITURE SPECIALISTS IN SAUDI ARABIA
We partner with you to create an inspiring and memorable workspace for everyone. Our team of experts would be involved with you in every single aspect of designing and enhancing your workspace. Our main focus is always on providing inspiring furniture choices to you in and around Saudi Arabia, including the cities of Riyadh and Dammam.
Designing smart workspaces is always a Team effort. We are your trusted partner whom you can tirelessly depend upon for your work space requirements with hassle-free project completion. The entire OFFICE Plus team is committed on completing projects on time and as per the specifications finalized. We are always ready to go an extra mile in ensuring your project with OFFICE Plus as an effortless experience.
We also do custom-made products to meet our customer's unique space requirements. We always listen to what you want and what is important for you regardless of the type of requirement you have. We'll help you create the space you've always dreamt of with the most modern, high-quality, affordable office furniture.
If you have a query or a specific requirement to share then please drop us an email or call us for a quick discussion regarding the same.