Best Selling Executive Desks
We provide smartly designed furniture, for your superbly crafted workspaces. As your No.1 office furniture experts in and near Saudi Arabia, including Riyadh and Dammam, we offer some of the best quality, designers, and furniture architects.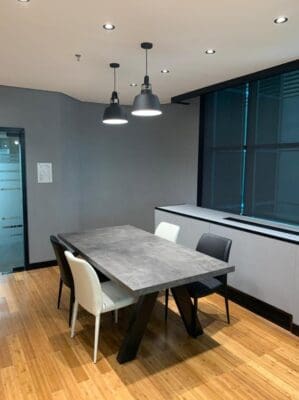 We design a wide range of top-quality commercial, office furniture that reflects evolving, and growing business needs. Furthermore, our offerings span from affordable to designer, office workspaces and products.
Comprising highly passionate experts, our team loves providing you with the best possible-solutions for your office. Whether you're looking for advice on a variety of products, from office desks to office workstations, or seeking information about complete makeovers, for your working areas, please feel free to visit us or give us a call.
The Best Office Furniture Specialists in Saudi Arabia
We commit to partnering, with you in creating an inspiring and memorable-workspace for everyone. Our team of experts will actively-engage with you in every aspect, of designing and enhancing your workspace. Additionally, we always prioritize offering you inspiring furniture choices, covering locations in and around Saudi Arabia, including the cities of Riyadh and Dammam.
Designing smart workspaces always involves a team effort. At Office Plus, consider us your dependable partner for all your workspace requirements, ensuring a hassle-free project completion. Furthermore, the entire Office Plus team is dedicated to completing projects, on time and according to the finalized specifications. We are always prepared to go the extra-mile to ensure, that your experience with Office Plus is seamless.
Office Plus provides custom-made products, to meet the unique space requirements of our customers. Additionally, we always listen to your needs and priorities, regardless of the type of requirement you have. By understanding what is important to you, we can assist in creating the space you've always dreamt of, offering the most modern, high-quality, and affordable office furniture.
Delivery and Installation Office Furniture in Saudi Arabia
World-class, service and value for money do exist!
We have an experienced and dedicated Service, Team to help you out, whether you need a single office Reception Desk or a full furniture fit-out!
Office Plus passionately prioritizes, delivering outstanding customer service. Moreover, we firmly believe in placing our customers first, and value them as the core of our business. Additionally, we manufacture all our office furniture using heavy-duty commercial quality materials. Our ultimate aim is to assist, you in shaping the perfect corporate image, establishing the most productive workspace, and achieving the best possible return on your investment.
Our team of experienced, and friendly office furniture experts in Saudi Arabia, will guide you through every step, ensuring the creation of a space that is personalized, to you and your needs.
Best Office Furniture in Saudi Arabia
We always ensure that you get the perfect-fit by providing, you with an extensive range of finishes, for your office furniture. Additionally, our best craftsmen and the most technologically advanced machines, available manufacture everything. You can view our full product range, on our website and in our showroom.
If you have a query or a specific requirement to share, please feel free to drop us an email or give us a call, for a quick discussion regarding the same.
Get Office Furniture in Abu Dhabi & Al Ain on Huge Discount.