Office furniture not just attracts customers, but also increases the productivity of employees so that they feel stimulated.
The use of good furniture reflects the nature of your business and creates an optimistic relationship with partners and customers.
We can take office productivity to a whole new level by just selecting the good furniture. Furniture is the first piece of attraction, where everyone wants to sit comfortably and feel relaxed. Choosing the right furniture for the office, school, or home is not only decorative but also impacts our physical and mental comfort.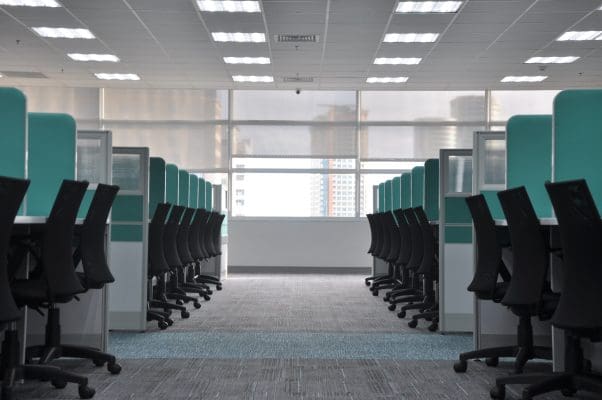 WHY DOES OFFICE FURNITURE MATTER?
In-office employees need to feel stimulated while working so that they can give their 100%.For the modern yet creative workplace. Office furniture plays a central role in generating the working environment and a comforting feeling for all the employees. A good office environment can have a significant impact on productivity and employee result orientation scores. As we are well aware of the fact that if we provide the best working area for employees to work with more enthusiasm and show creativity while doing their task. 
Employees working in the office should be provided with comfortable and convenient furniture so that they can work efficiently. The major and most popular office furniture are chairs, table, cabinets, cupboards, sofas, racks, etc. office furniture are common in all offices. Office furniture should have a good design which can help the office to look attractive and pleasant. In a well-furnished office, employees feel comfortable and are motivated for work.
Office plus offers a versatile range of pieces of furniture you are looking for. You can go through our complete collection of office furniture Dubai on our online store.
Here are few ways how great office furniture can enhance your workplace:
MORE SPACIOUS ENVIRONMENT:
It is necessary to have a spacious but defined workplace that can be done by positioning the furniture systemically. The multifunctional furniture is ideal for small businesses and different storage solutions can help organize files and reduce footprint. Different parts of office furniture are suitable for room corners to enhance the beauty of the office.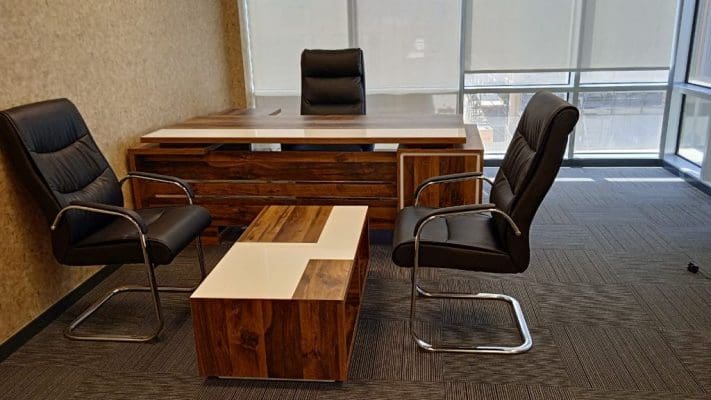 FIRST SUPERIOR IMPRESSION:
Early impressions are vital in business. Your furniture reflects the image of your business. It is essential to use high-quality furniture that reflects your culture and commercial value. In this way, it makes a good impression on customers and clients.
DULL FURNITURE EFFECTS WORK:
Creativity in the workplace has become an absolute necessity. It is creativity that keeps your business moving forward with fresh ideas and innovation.  This is not just about new products or services, but about streamlining efficiency and productivity as well. Office plus manufacture every furniture item while looking for these concepts. Every piece of item is defined exclusively and durability. If you are looking for an exclusive collection of office reception desk then we are here for you. Our complete range is tenacious and elegant in every style. 
It is important to have to enliven furniture so that employees get the motivation to do work more effectively. 
Employee Collaboration:
Collaboration helps employees feel connected to their company and colleagues. employees can become more enthusiastic & passionate about their work, new projects, and their company. Working in an attractive atmosphere is the key to improving productivity. That means improving the workplace. There should be a distinct collaborative workspace whose furnishings should include comfortable chairs, larger tables, moving objects, and whiteboards for writing and discussion of ideas.
COMFORT:
Comfort often helps people to be relaxed and energetic, so they tend to work hard, which has a positive impact on workplace productivity. By creating a comfortable work environment, many tough tasks will be a lot easier to push through. The use of comfy armchairs to support the neck, arms and back will help the employee be productive and cool.
HEALTH OF EMPLOYEES:
The well-being of employees is the first priority. Employee wellbeing also refers to the state of employees' mental and physical health.  There should be reliable and comfortable furniture that they can use, like an electric adjustable desk so that they can easily adjust the height according to their requirement. This will enable them to work to their full potential.  Office plus gives you the surety of providing all the comfort and creative concepts you are looking for.  Our complete office furniture Dubai collection is durable and brazen in style. 
ARTISTIC AND ESTHETIC:
Desktop furniture not only comes in stylish metals and thin designs, but it is available in a variety of colors and materials. A lot of offices are more in colorful designs and furnishings as they make the environment peaceful.  This is an excellent way to minimize stress and influence staff mood.
OFFICE FURNITURE DUBAI:
Choosing the right furniture is of utmost importance, as it can determine employee productivity and influence your business's success.  Office plus provides services that make sure that your workplace is comfortable and suits your needs.
If you are interested in redesigning your office or creating a new one then make sure to contact the office plus furniture.