Planning for a smarter work space to enhance work environment…?
Custom made office furniture is the right step to go ahead with… We at OFFICE Plus are experts in designing and creating lovely work stations which not only encourage team members to work but also help in increasing their daily output.
Leading Manufacturer of Custom Made Furniture
We love creating beautiful offices.
We are a leading custom made furniture maker specialized in making top-grade furniture for offices, work stations. We have been providing high quality bespoke furniture for every room in the office ranging from meeting rooms to top executive rooms.
All our products meet international standards on environmental protection and are highly safe to use. We are the most trusted brand in Riyadh and Dammam for Custom made Office Furniture. We are a team of dedicated professionals who are completely focused on the best product quality and services.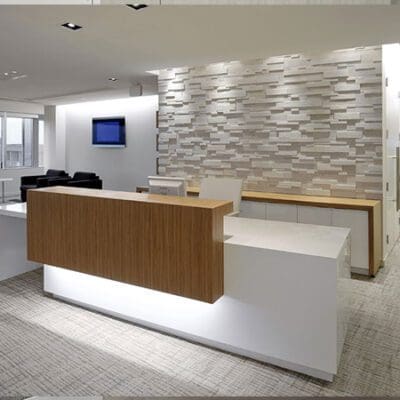 Smart, Young, passionate… all of these are the main characters of the Team at OFFICE Plus. People from areas across Riyadh and Dammam call us for their Office furniture needs. We carefully monitor every process of operation ranging from Researching to Designing to Final product processing. Our team provides furniture customization solutions that not only integrate professional designs but also help in tailored-made production, meeting all types of furniture requirements perfectly.
The intelligent and customized office furniture solutions offered have helped companies drive the growth of the entire work environment. We can design and create anything using any size, any colour, and any material. Simply request and we are here to deliver.
Whether it's a work station, file storage area, a bookcase, our selection of smart and creative office furniture built using the highest level of quality materials, will help you build a perfect work environment for you and your Company.
If you have any specific design in mind or a Custom made furniture requirement, kindly contact us at +971521378353 or +971562728282.
We are Riyadh and Dammam's No.1 Custom made Furniture manufacturer and supplier.