What is the difference between contemporary and modern office furniture? Many of us have this query in their minds but still some of us think that contemporary office furniture is a synonym of modern furniture, but it's not true.
These both styles have many variances, and this article will give you complete know how. And will make your decision easy to plan your office interior.
Every furniture item has a specific reason to use and to place it which will ultimately enhance its purpose and trendy look.
MODERN OFFICE FURNITURE DESIGN:
Modern Design is a design of a specific slot from the late 1800's to mid-1900's century. Its style is a pioneer to contemporary and traditional office furniture. Modern office design started right after the modern art movement which was influenced by Scandinavian and German Bauhaus designs. Including a combination of natural materials like wood, plants, leather and stones.
Modern furniture designs inspire wooden furniture concepts including light woods like oak, cherry, birch is mostly used. Modern furniture tends to complement each other. If you take a closer look at modern office furniture you will realize that its main elements include trendy design, ease of communication and comfort. Every range of its furniture provides organization a belief of productivity and authenticity. Including smart workstations, height adjustable tables, ergonomic Office furniture, open or free areas and glass cubicles.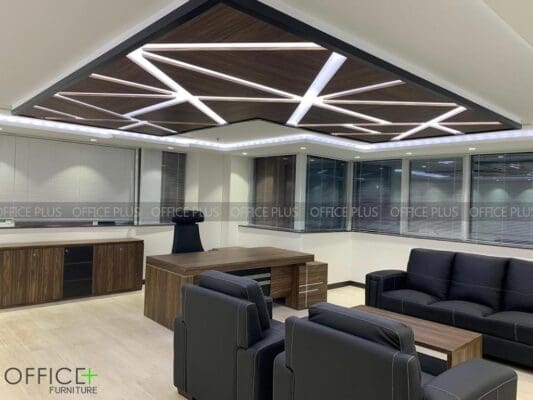 It not only provides ease to employees in relocating whenever they need quick meetings or discussions to do but also enhances them to increase their productivity while staying energized all day.
Contemporary office Design
Like modern office designs and furniture, it does not refer to specific time period rather than that it elaborates and represents the current and present time. Contemporary designs changes as per daily updates and it will always be updated. In simple words contemporary designs are the today's style.
It is always modernized with variety of updates of technology and material with historical touch
Contemporary design gives a natural and diverse look of office furniture. It not only enhances the interior beauty but also shows the strong view of   organization's culture. Many organizations want to have comfortable yet trendy office furniture for their employees and contemporary office furniture is the best choice to make. It includes trendy designs technology and colors.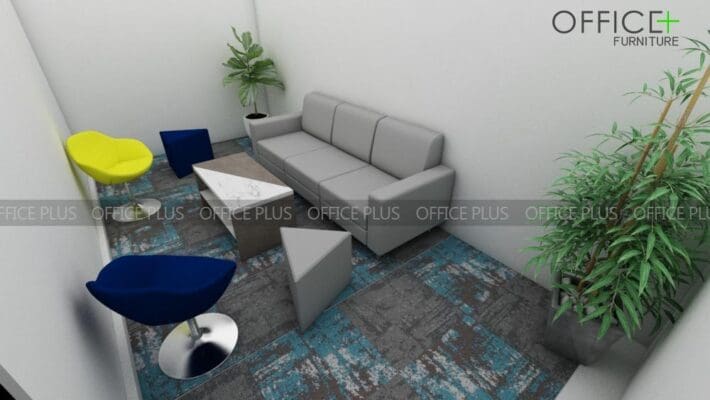 When buying contemporary furniture look into basic things like texture, space, patterns which are very important to observe. Using natural wood, plants, and stones gives a refreshing look to your office. Stressed and exhausted employees will feel refreshed and energized throughout the day. Many offices assemble orchard looks in their free spots to let employees have inspirational moments. Using wooden flooring or natural wood material gives a vibrant look to your office.
Tips to consider while placing contemporary office furniture.
Contemporary office designs are way different from prior furniture designs. In every organization every team is working on new projects and tasks which eventually changes structure and space utilization of rooms. Whereas the current scenario is making a quiet change in structures and routines. Due to the pandemic not every employee is working in offices. Some of them are utilizing desks and technology but after 3-4 days they are unoccupied, and its cost is still nearby. So, to minimize this hurdle sharing desk with not tagged seats and desk helps you cope up with it.
In open space offices and group offices teams include 10-15 persons working together. They are collaborating with each other without using fixed walls. Removing fixed walls encourages teamwork and it enhances the internal efficiency of teams. Employees are able to take part in group discussions and share their ideas and knowledge more freely. As these rooms are structurally exposed, quick meetings are easy to be held and to relocate.
Combination offices as from its word we can get the idea that these offices cartel different employees. Providing an open space office as well as private small offices using transparent glass doors. Providing space for quick meetings and discussions as well as separate offices helps everyone to work efficiently and creatively. Desktop should be facing at 90 angles of windows so that employees can have a relaxing moment while having a view of the outside.
Components of Contemporary Office furniture
Crafted modest and spotless outlines
As today's contemporary office furniture combines modern designs as well. Defining comfort and trendy looks in every aspect. Minimalist designs of office desks, chairs, lightings give an attractive look to the workspace. Whereas traditional office furniture are more towards curvy and heavily embellished furniture designs which is quite opposite of contemporary simple designing.
Trimmed Chairs and Desks
Chairs and desks in contemporary office furniture are often in neutral and dimmer color combinations providing a natural look, with finely angled shape of chairs and desks giving a more precise look.
Color schemes
Mostly in today's contemporary offices dark and light colors combinations are used. Including black, white, chromatic and achromatic colors give a more neutral look.
If you are looking for Modern office furniture and Contemporary office furniture, then Officeplus.ae provides you the best options at competitive prices.