The current pandemic situation has bought a huge change in our everyday life. In the Modern Office furniture industry purchasing behaviors and production trends have changed into virtual reality and automotive. As consumers are more trending towards online purchase and more personalized shopping behavior with best price to get, puts furniture manufacturers into more competition and pushes them to have more innovative products. Increasing online shopping trends ultimately enables furniture manufacturers to respond quickly through many communication tools and provide best cost saving terms. 
Following are some consumer behavior trends that have been observed worldwide.
Importance of Health and Wellness 
As health and safety had become a top priority in this pandemic. People are now more conscious to purchase items or services while taking safety and cleanliness measures. Due to pandemic it is unable to call assembling service providers with your furniture delivery. Companies are delivering furniture with many safety precautions and guides.
Rise in E-commerce 
As footsteps fall in physical Furniture stores hence many manufacturers find it a great hurdle in the start. But many of them find new ways to reach their customers at their doorsteps.
Augmented reality is a solution that many manufactures came with. Using this technology not only helped them to increase their sales but also provided complete details at customer end. Virtual 3D models help customers to view products in 360 degrees and can evaluate the products in real room with all angles. This technology not only benefits companies but also helps customers in decision making.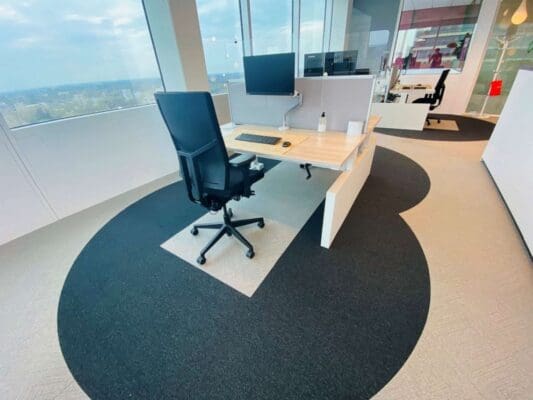 Increasing online demand boosted sales of many manufacturers. As they are now not restricted to only one geographic sector but can sell their products worldwide through online shopping. Manufacturers can now deliver their products wherever the customers are on just one click. 
Surge in staying home
During pandemic many activities are moved to home either its working from home or dinning in home, many outdoor activities are now stimulated to indoor home activities. This landed many businesses on unpredicted scale. People are now adding more Ergonomic Chairs and tables rather than lounge furniture or Luxury Office Furniture. In this scenario people are selecting and buying products with prices and quality comparison. People are spending much time on their office task which causes more stress and discomfort to them and their other family members. To overcome this many companies are launching home office furniture, so that everyone can work in best environment. One Of the Example of Height Adjustable Desk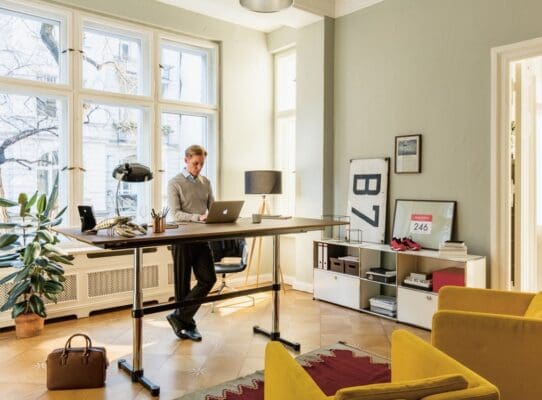 Strategies to use
When Covid-19 emerged, many organizations didn't close their business and now are doing much better in the time of crisis, whereas those who closed and was unable to sell or interact with their customer are now incapable to move on. 
Following are the strategies to cope up in pandemic.
Rapid and quick-witted replies to online generated customer queries, fast e-commerce services with user friendly websites and virtual reality applications to launch. All these factors will eventually increase customers' leads and sales. 
Another unviable factor that many Furniture manufacturers are facing is that people are now not spending to travel or dining out rather they are upgrading their home office furniture. Which is another factor benefiting many manufactures who had already launched their home office furniture range.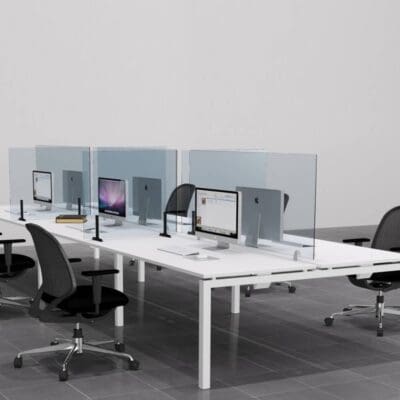 Many people are now purchasing Ergonomic Office Furniture including chairs and tables. Consumers are upgrading their lounges into home office furniture. So that they can continue to work in a more relaxed and comfortable environment.
Some organizations are buying ergonomic furniture in bulk quantities as they are delivering their top management the right tools to work with and can lead to more productive yet cozy surroundings.
When pandemic started people did not imagine that now on, they had to work from home, having meetings and discussions on zoom calls. Buying behavior of consumers had change radically. And to overcome these changes many companies had changed their supply demand behaviors. A week before from pandemic people were ordering Luxury furniture to upgrade their lounge and now, they are ordering Ergonomic chairs and tables. 
Now you can not call any assembling services just like before you do. Previously you call assistant to look at your space and get perfect measurements. But now all you can do is order your furniture online and get help of manual guidelines which come with furniture or you can have a look on virtual reality images. 
Prior to this situation, chairs and couches  were considered only for seating purpose but now as everyone is working from home. People are more trending to buy Ergonomic furniture, Sofa cum beds, Standing workstations and Ergonomic tables.
If you are looking for fast delivery of your Home office furniture or Ergonomic Furniture than from Office plus UAE you can get the most advance and upgraded Office furniture. providing vast range of luxury and modern furniture.