A few years back, the home office was a term not known by all. People were not familiar with what it meant and what advantages it had. Since the outbreak of the COVID-19 pandemic, everyone has been confined to their home. And people started doing "work from home." Working from home is not that easy since there are a lot of distractions. But one way to cope with it is to designate a room for your office work and complete your office task in that room, blocking out all sorts of distractions. So that you can spend the rest of the time with your family, maybe watching a movie or having a nice family dinner.
With homes evolving into multifunctional spaces for living and working in recent years, we all have to rethink our area, with many of us incorporating working from home permanently. While many home office ideas are available to inspire you, it is also essential to know what mistakes to avoid wasting time and money.
MISTAKES TO AVOID
You might not think you need a separate space to work from home. But when you combine the time spent doing life admin, the kids doing homework, and researching the latest household bill comparison deals, a dedicated space suddenly looks appealing. So consider the current rooms in your home, how you can use them, and where you can afford to make changes.
Whether you want to reimagine a space in your home or create a new area, use these top tips to avoid the typical home office design mistakes many people make.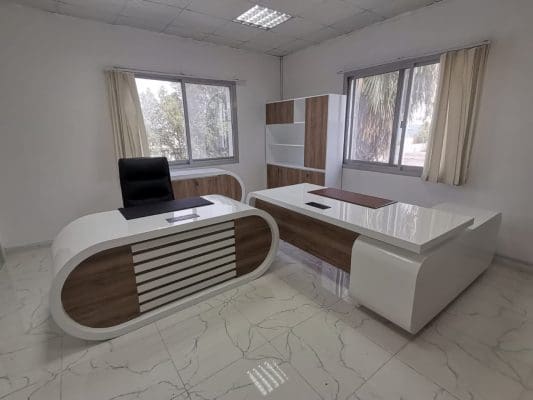 NOT ISOLATING YOUR WORKSPACE
Choose a room divider or desk with built-in walls to carve out a dedicated work area. Isolating the workspace creates a sense of seclusion, which promotes focus and concentration. These distinct physical boundaries also aid in mentally separating the workplace and living areas, making it easier to leave work at the end of the day.
Even putting your laptop or any paperwork in a box at the end of the day will allow you to switch off mentally. You were attempting to eat dinner while surrounded by spreadsheets is not the safest way to eat. Office plus can help in isolating your workspace. You can opt for a single-seater workstation. This type of Workstation Desk is specifically designed for an individual's operation. It has no other connectivity with other members. A single-seater desk allows a person to have some privacy.
NOT CHOOSING THE RIGHT OFFICE CHAIR
Choosing the wrong desk chair is, so 2020, one of the most common home office design mistakes. While 'proper' desk chairs may not always look as stylish as that scalloped, velvet tub chair you have been eyeing, they provide adequate back support, which is worth its weight in gold! Consider how much time you spend sitting and how you prefer to sit when selecting the ideal desk chair. The global demand for luxury ergonomic chairs is increasing, with offices seeking the best comfort, price, and appearance. As a result, designing an effective office with an ergonomic seating plan can help you increase productivity in your workplace. Given this, office plus luxury Ergonomic Chairs and seating come in various shapes and sizes. Ergonomic Chairs are available for comfort and durability. As a result, our Ergonomic Chairs have found a home in the Middle East market, including the UAE and beyond. OfficePlus Furniture was created to provide quality Office Ergonomic Chairs Made in Dubai at an affordable price to the UAE market. Providing exclusive office furniture, we never compromise on the quality.
NOT CONSIDERING THE NEED FOR A STORAGE CABINET
Do not forget to include some essential storage space when designing your home office. If your job requires a lot of stuff,' provide a dedicated cupboard with a trolley that you can wheel desk-side when needed but tuck away at the end of the day. Boxes, files, and jars are all proper containers for organizing paperwork and stationery and should encourage the rest of the household to be just as tidy! A wide variety of filling cabinets are available at office plus. They provide a great way to deal with all the official paperwork. You can put away your papers in an organized way by filing cabinets. These filing cabinets come in over 130 different color combinations.
If you are looking for the Furniture of your dreams, you have come to the right place. You name it, and we have it. You might be just thinking of a furniture item, and then suddenly you will see that you can find it here in office plus. We are here to provide you with the Furniture of your dreams. We will never disappoint you, for we sell the office furniture dubai.