Conference tables, Reception Chairs, Workstations, and Accessories, and Selecting the appropriate workplace furnishings is the beginning. There are hence many choices to select from yet factors to consider. And it is true for all the new companies that entered the business industry. And all the other companies keep up with the changing taste and update their office furniture. Every company wants quality and durability along with an affordable price tag. And all thriving corporations in Dubai want a workplace that impacts productivity. that helps them increase their sales or make their business more successful. So, where do you think you should begin? I have said before that it's essential to do a listing over wishes versus necessity. But how may you know what is critical?
4 ESSENTIAL OFFICE FURNITURE ITEMS
ERGONOMIC CHAIRS
Quality office chairs are no longer about comfort. Ergonomic chairs increase the employee's productivity. It might seem like a far-fetched claim. if that's so, then think about this, chairs that cause soreness make the employees fidget—making them uncomfortable. it makes them readjust, causing them to get up and stretch or go around. Worst scenario, chairs cause your spinal problems. they were leading the employees to miss assignments and run to the doctor. it can also cause a decline in the employees' duties perform or are capable of doing.
Either way that results in less work getting done. ergonomic workplace chairs are adjustable, and each employee can adjust their chairs to maximize their comfort. And with the aid of extension, they must stand maximizing their productivity as well. In a nutshell, "Stay comfortable, stay productive." if you think of where to buy these modern ergonomic chairs, you do not have to worry anymore.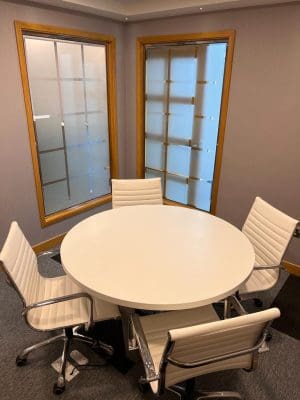 For Officeplus got you covered. Keeping in mind the ever-growing demand for high-quality ergonomic chairs and seating in Dubai, Officeplus sells them at an affordable price. These ergonomic chairs come in all shapes and sizes. It is comfortable and durable. Introducing you to this Office Furniture Abu Dhabi is to provide you with a greatly enhanced comfortable experience, and ultimately it increases your workspace efficiency.
TABLES
"Work" is synonymous with "meetings." And conferences need conference tables. Right? Luckily, a huge range of tables is available at Officeplus and many other furniture companies. Depending on your company's needs or style, you may choose out of glass tables for a sophisticated appearance. or you can choose mobile tables that can be moved across the room or around the office at a moment's notice. Folding, flip-top, modular convention tables, or modular conference tables. At Officeplus, conference tables come in various sizes and shapes that fit your office layouts. Office plus also provides round meeting tables. With Modern Office Furniture Dubai, you can buy a modular round meeting table for optimum space utilization.
STORAGE CABINETS
Office cabinets are designed in conformity with preserving the workspace fresh. It comes in exclusive styles, sizes and shapes. Tall, slimline design, compact, table excessive fashions are partial about the sorts of cupboard designs. They are chronic for retaining archives then precious Immune so much comes along with extra keys because of greater security. Office plus endure that you get furniture that is of high quality and reliability. The furniture sold at Officeplus is affordable and of high quality. It is a win-win situation. We can assure you that you will have a great experience buying furniture from here.
PLACE INDOOR PLANTS
Placing indoor plants makes the workplace refreshing. It makes the workplace seem neat then, coherent, and also refreshing. Placing indoor flowers offers a calming vibe to the office, calming down the personnel. but making them work with greater stimulation and makes them refreshed. Since green color has a calming vibe to it, that does help in staying focused. and it is proven by psychologists.
WORKSTATION
For the workstation, an organized desk with proper drawers and masses of the area to place matters on works fine. For it is not easy to work in a congested location. Office plus gives a luxury workstation and plenty more. With their board material made in Germany and available in 130 colorings, you could even determine one color that goes along with your workplace theme. This Modern Office Furniture makes your administrative center look stylish and prepared. It makes your employees glad who then paintings greater diligently.
CONCLUSION
Types of modern workplace furnishings include workplace chairs, tables, desks, file cabinets, sofas, and dining tables. this furniture meets all furniture needs. This furniture helps give a fashionable effect that makes workplace space or make bigger the creativeness of your employees and clients. You may buy this office furniture online from some renowned brands judging high quality and performance. Office plus will never disappoint you. With Office Furniture Dubai, you can always make your office look modern, stylish, and comfortable for the employees.