Modern office furnitures are designed so that they can be modified into every situation proficiently. These furniture tend to be lightweight and easy to relocate as their basic purpose is mobility and accessibility. Modern Office furniture can be changed as per infrastructure and workplace demands.
Those days are no longer when cubicle offices were considered top priority. Now open space and modern office furniture are high in demand. These workplaces help employees to stay energized and comfortable all day. 
Office Furniture Capsules
In everyday office routines employees need space and areas where they can do quick meeting or confidential tasks such as hiring and evaluation. These capsules help employees to brainstorm whenever they need. Modern office  capsules had capacity of 1-4 persons. Whenever confidential chats happen, glass walls and doors of these capsules reduce noise from the outside environment and do not let your voices go out of doors. These glass doors ensure professionalism and transparency in every aspect. Employees know that they are being watched by other team members and staff, so they are aligned to do their office work on time. Either you  do group discussion or single task assignments these glass capsules are best to work in.
Customized Tech Tables
When teams are doing some research or brainstorming on new projects mostly requires presentations, slides, research work. For these you need projectors, pop up cable extensions and usb slots. Today's many technology tables make it very easy to set up any presentation or digital meetings. Portable and mobility tables help teams to get along with each other for any meeting in no time. These technology tables not only help you work efficiently but also creatively.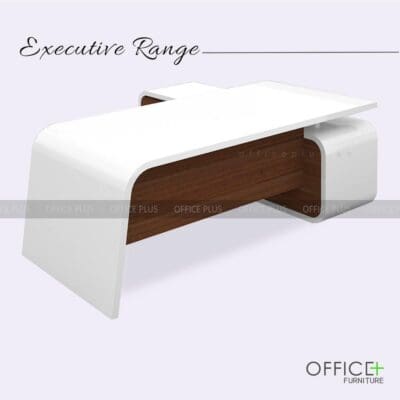 Ergonomic Furniture
Those days are gone when seats and desks were fixed, and every employee was designated to his cubicle office. As modern office furniture is new in trends and organizations are making huge investments on Ergonomic Office furniture. Now every chair and desk are being utilized by everyone, seats are not fixed. So, in this long-term investment organizations should invest in the best quality of furniture. For that we (office plus.ae) provide you finest and superiority in ergonomic furniture.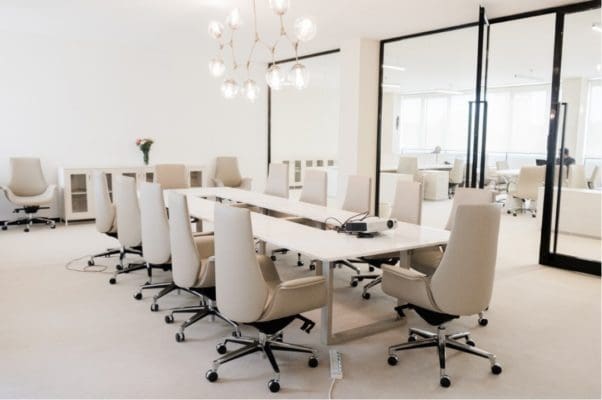 Brainstorming rooms
Whenever you are stuck to some points and want to think out of the box then these rooms are everyone's  priority. As you can do group discussions on any upcoming projects. You can work proficiently without any distraction of other teams.
Height Adjustable Desks
The other trending workstation is a height adjustable desk. You can adjust it as per your need. It makes your body into better shape and relaxes your body's neck, shoulders and hips muscles. As it allows you to change your position either sit or stand as randomly as you want. Standing position helps employees to concentrate more on their task and boost their mind activities and thinking capability. While sitting all day not only make your muscles stiff but also decrease your productivity level.  It not only benefits your employee's health but also increases their productivity and enhances organization output. Office plus.ae provides you chic and aesthetic range including Aqua height adjustable table, Queen height adjustable table, Ruby height and Berry Height adjustable table.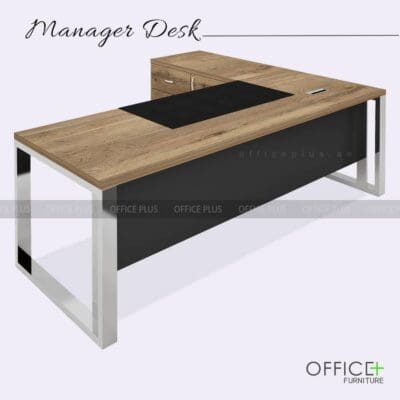 Moveable Meeting Rooms
Small but enough space for 4–5 persons to have productive and creative group discussions rather than traditional big conference rooms. If you are relocating or renovating your office then executive offices are the best space, you can utilize in meeting rooms. They are structured as a private entity and can be converted into small and moveable meeting rooms. Providing you and your employees every space and comfort they need. 
Adaptable Workspace
Open space areas, free spots for seating, table tennis spots, lounges and couches all these areas helps employees to boost their energy and productivity. Lively and active areas help employees to refresh their mind and body. Lightweight wooden cardboard walls work as a room divider. Lounge seats or couches help staff to get along with each other for quick discussions or just for having free time.
Collaborative Workspace 
As from its words origin it tends to join or combine everyone together. Organization is a spot where employees spend most of their time from morning to evenings. Where they think about innovative ideas, discuss and do quick or long researched meetings. Collaborative workspace is a simple yet effective solution. Providing your staff a space to think out of box, encourages them to share unique ideas and ponderings helps employees to increase organization productivity.  Collaborative workspace enables team members to have combined discussions or meetings in a comfortable yet inspirational environment. Knowledge is transferred and creativity happens when employees communicate with each other and share their ideas. 
 These furniture designs include hurdle rooms, moveable meeting rooms, advance technology tables and brainstorming rooms. Office plus.ae  offer you versatile and  comfortable workspace furniture including modern and traditional office furniture.